EasyPal DRM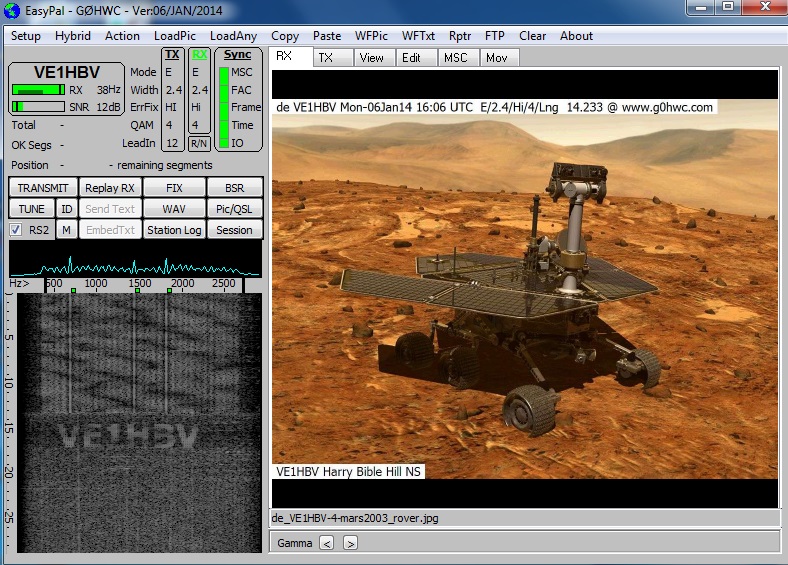 http://www.vk3evl.com/index.php?option=com_content&view=article&id=57&Itemid=62
This software uses the DRM (Digital Radio Mondiale) encoding
to allow the sending of image files over an HF voice channel.
This is known as Digital SSTV.
EasyPal Hybrid is basically the original EasyPal digital sstv program by VK4ESK (SK) in cooperation with JA1HHL (Yoshi)
who supplied the added facility of sending a duplicate image,
if the Hybrid option is selected in the action menu, to a server.
At the same time an image id is sent over the air to allow the receive station's software to retieve that image from the server. The receive station can use the option to opt out of Hybrid mode and 'do it the hard way' but if you,like me,
find it difficult to decode on air images due to a less than ideal antenna set up then
the short picture id transmitted, which is more likely to be successfully received, will ensure a received image.