JT65-HF + COMFORT(DL3VCO)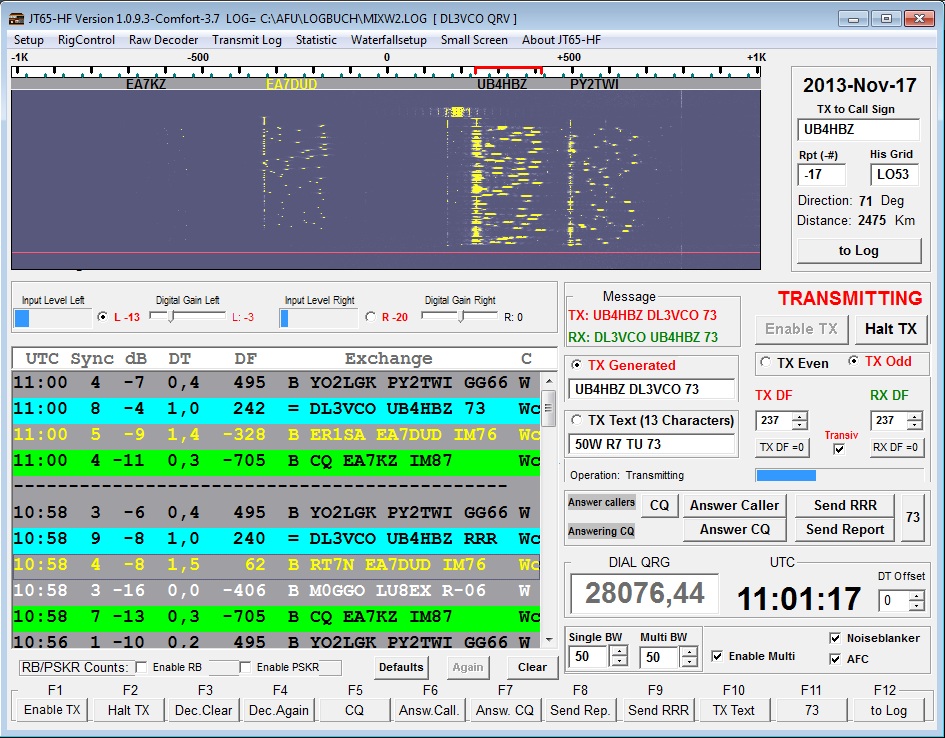 http://www.funkamateure-dresden-ov-s06.de/index.php?article_id=178&clang=0
DUIDELIJKE uitleg in het Nederlands…(het warm water is al uitgevonden)
http://users.telenet.be/ON2AD/JT65-HF/JT65-HF.htm
So what is JT65 good for?
It does qualify as a QSO you can log and count for awards.
It does work when conditions are very poor making even CW a task.
It brings a challenge of very accurate clock timekeeping to the ham shack.
I've found it works a charm as a semi automatic QSO process
when doing other shack tasks that would make many modes difficult.
It is a pretty fear-free way to try digital communications.
Using JT65HF Software a QSO is pretty well defined.
Call CQ, Answer CQ Call, Send Report, Acknowledge and Return Report, RR Confirm and an optional 73.
Each 13 character and the wait to decode takes about 48-50 seconds,
and the next person doesn't transmit until on the start of the next minute.
A full JT65HF QSO is something like a 6 minute undertaking to exchange only the basics.