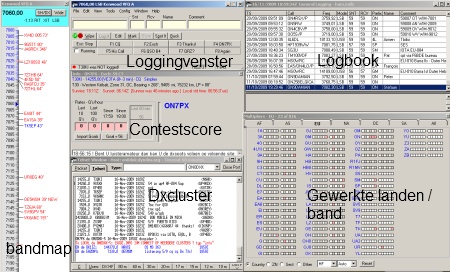 http://n1mm.hamdocs.com/tiki-index.php?page=Full+Install
N1MM Logger is a full-featured contest logging program
Export of logs via ADIF to general logging programs is supported.
For a complete list of program capabilities, check the Features section.
Installing N1MM Logger Version 11 for the first time is a two-step process.
You must first perform the Full Install, followed by installing the Latest Update.
Version 11 includes significant upgrades that will make use under Vista or Windows 7 much easier,
but unless you do the Full Install, subsequent updates will not have all the files they need to operate properly.
After performing the Full Install, do not attempt to run N1MM Logger.
Proceed directly to installing the Latest Update before launching the program.