MMSSTV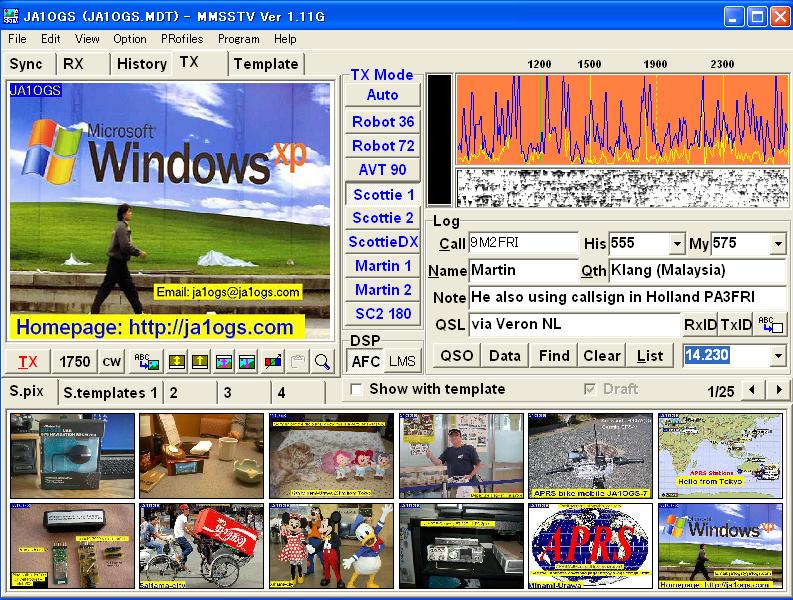 http://hamsoft.ca/pages/mmsstv.php
MMSSTV is an ham radio application.
With this SSTV (slow scan television) utility, images can be sent and received
using a computer,a keying circuit and a ham radio.
The ham radio can be VHF or HF.
SSTV, also known as narrowband television,
is a method of transmitting and receiving static pictures via radio.